I have a small obsession with boots. Instead of becoming a "sneakerhead," in high school I was the one with every type of boot. The beauty of a boot is that you have so many different option. There's the blocked heels, skinny high heel, no heel, and lace ups. You can get so much wear out of ankle boots too, they're a great transitional piece going into the cooler months. Ankle boots are one of my favorite boots next to the thigh high boot.
I feel like everyone should own at least one pair of these fall essentials. You can rock it with some booty shorts or styled with a over-sized leather. These are a must have staple in every fashionista's closet.
Take a low below to see a few trendy boots this season.
MONTANA DETAIL STUDDED ANKLE BOOTS $54.99
RED FLARED HEELED SOCK BOOTS $76.00
EMMA FLORAL JACQUARD ANKLE BOOT $79.00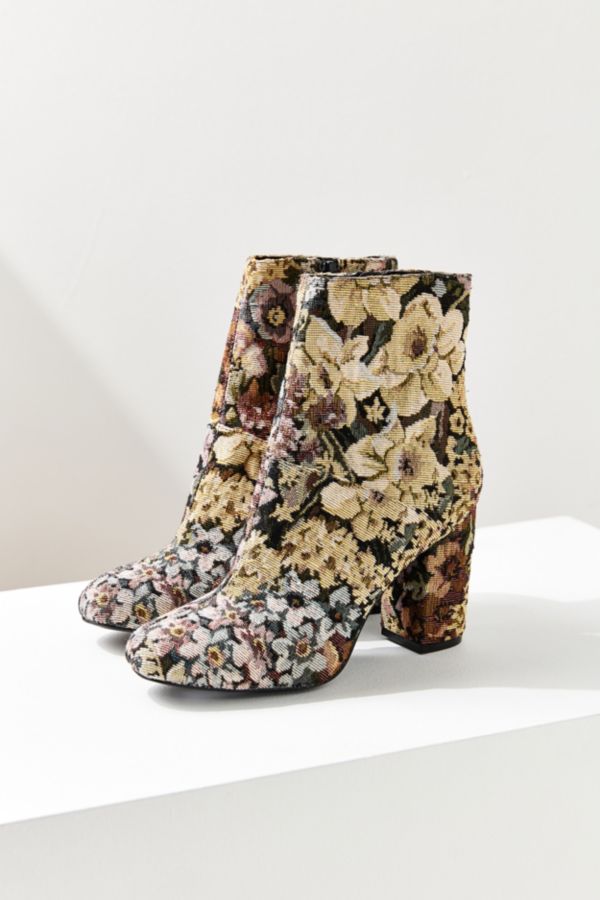 EMPIRE POINTED TOE ANKLE BOOTS $59.99
FABRIC HIGH HEEL ANKLE BOOTS $69.90
DR. MARTENS PERSEPHONE BUTTERO LACE UP ANKLE BOOT $160